The European rhinoceros beetle (Oryctes nasicornis) is a large flying beetle belonging to the subfamily Dynastinae.
Oryctes nasicornis reach a length of 20–40 millimetres (0.79–1.57 in), with a maximum of 47 millimetres (1.9 in).[1] It is one of the largest beetles found in Europe. The rhinoceros beetle lives on wood, and the large larvae can be found in rotting wood stumps and around sawdust. At the margin of its distribution, the beetle is often found in connection with sawmills and horse racing tracks.
The adult beetle emerges at the end of March, April or May, and lives several months until autumn. It occurs mainly during the months of June and July and it is very active, flying at dusk and by night, attracted by the lights. These beetles do not feed, consuming during the few weeks of adult life reserves accumulated during the larval stages.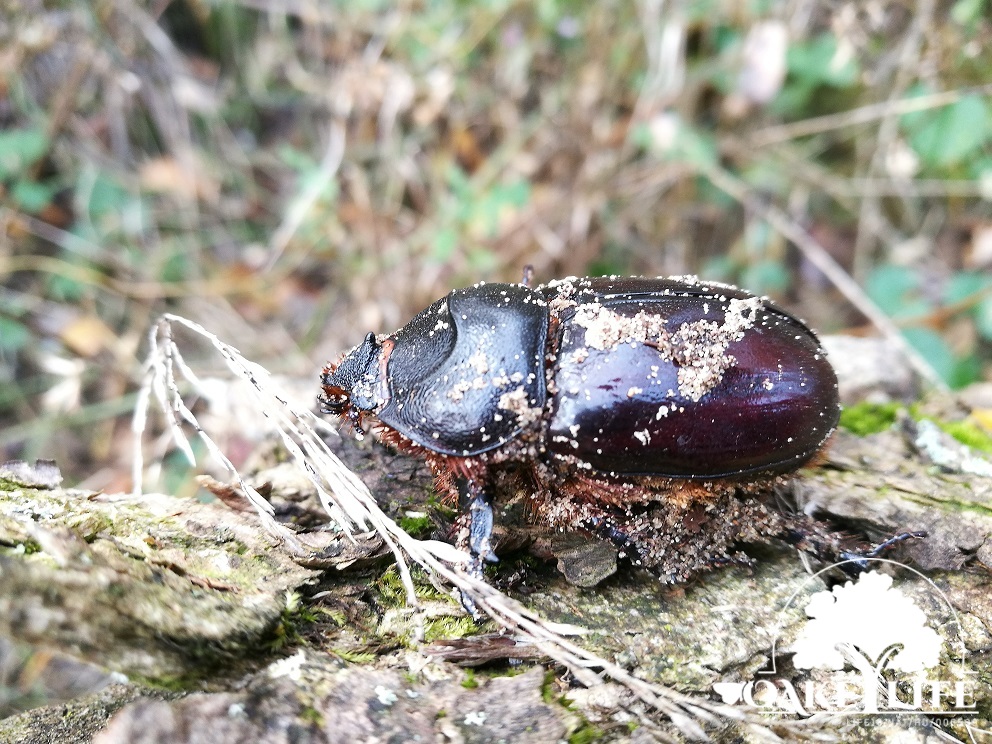 Photo by Judit Hartdégen and Arnold Erdélyi, October, 2018